Welcome...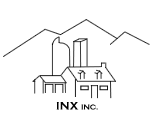 Over the last 20 years, working hundreds of projects, I've seen some really great designs. Projects both large and small have given me a chance to try different products, use new construction methods, and develop better ways of solving tricky problems. Figured it was time to start sharing these ideas through a blog. If you have a project in mind or are just looking for ideas please take a look at my blog, and sincerely hope I've been a help.
We have added some new pictures to the site from recent work we have done. If you have visited before we have a new collection of work in Recent Jobs.

A Craftsman Owned Company
Since 1991, INX Inc. has been committed to helping our clients achieve their dreams for beautiful, safe and functional homes and businesses. Home remodeling and basement finishing have been the area we most enjoy. I work with only a handful of trusted associates whose work has proven to be exceptional in quality and value. Remodeling and basement finishing is what we do. We have the large scale experience, developed through major commercial remodeling, to handle your job large or small. We are here to complete your remodeling job or basement finish and make your dreams a reality.
Simply call, E-mail, or leave a message via the contact page and I'll contact you shortly. We provide detailed quotes on all of our remodeling and basement finishing work, and are happy to work with a homeowner on portions of a project if desired.
My work has spanned multi-million dollar properties undergoing significant remodeling, including major construction.... to full kitchen remodels (my favorite!)... bathroom remodeling.... and basement finishing. Throughout the construction process you will work with me. I do not have multiple crews, or fill in with additional crews, to meet my current workload. Your remodeling and basement finishing work will be done by me and the quality and attention to detail will be exceptional.
I look forward to the opportunity to work for you.
-Troy Roberts




Our Commitment to You

Our work is a reflection on us. We have taken pride in every home remodel, kitchen remodel, and basement finish we have done since the company's inception in 1991.






The Importance of Quality

There is often only a small cost difference (if any at all) between an average and exceptional remodeling job. However, the difference in enjoyment and satisfaction lasts forever. We strive to provide a balance in cost and quality for your construction, and it may surprise you on how reasonable a quality home remodel or basement finish may be.